Update 0.6.6 is finally here.
The main change in this update is that now you are able to select your enemy in most maps.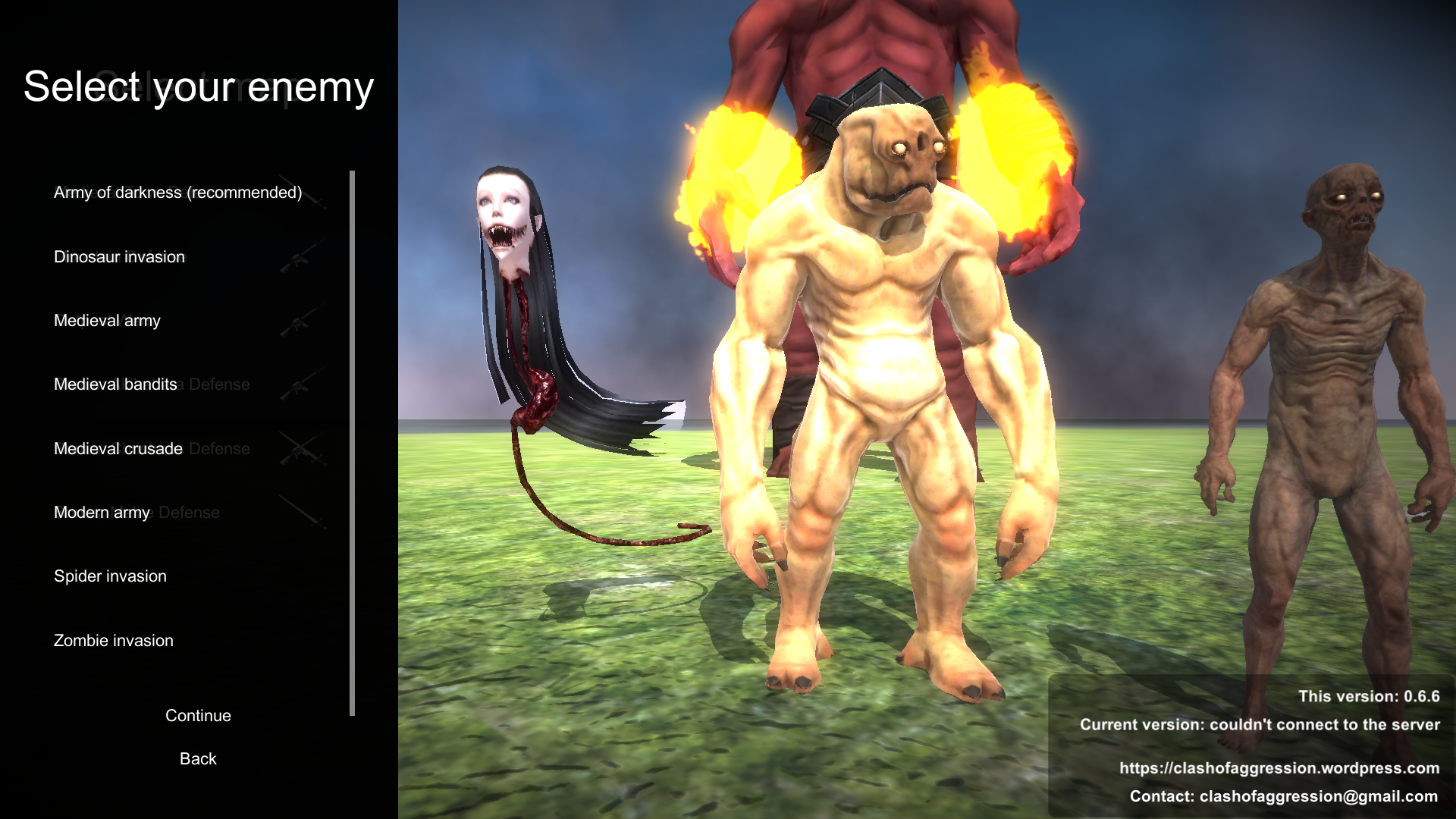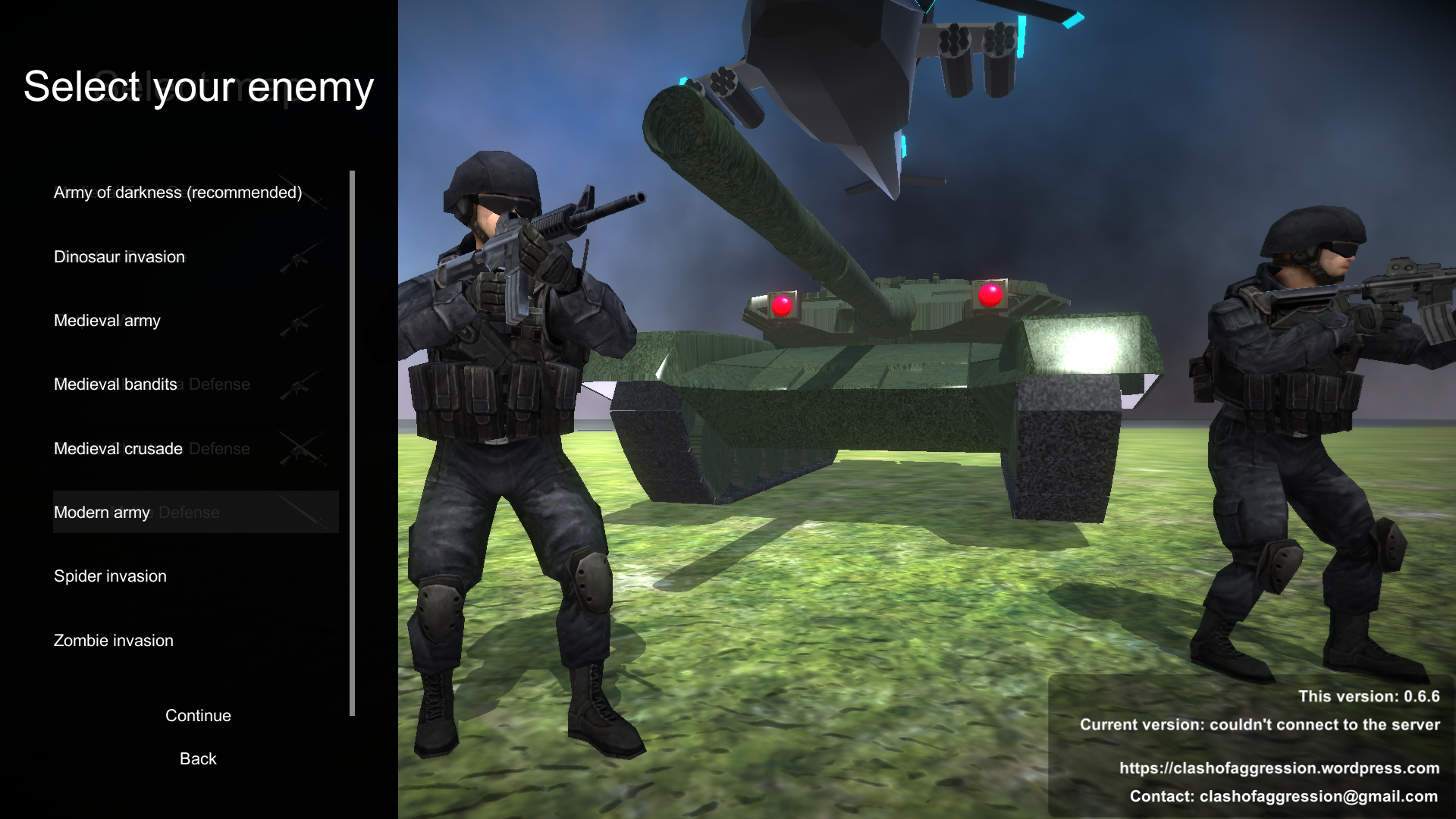 Each map has one or more recommended enemies: the original enemy team intended for that map. If you don't follow it... well, it may be dangerous . Also, before the map selection, you can set the difficulty and the arcade mode: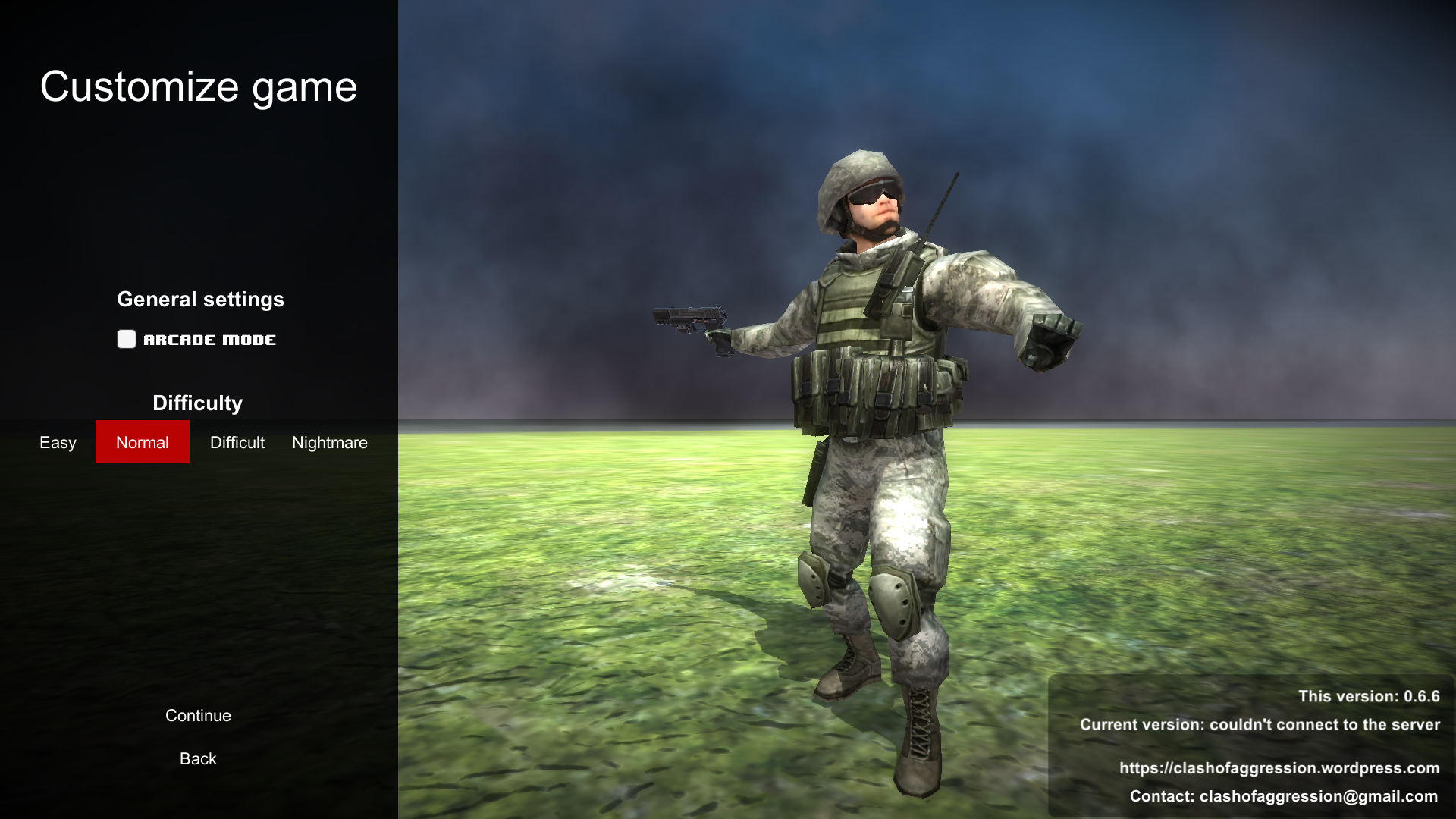 Finally, the network code has been updated and is now using the Mirror library. It has been tested on a local environment (Cable vs Wifi) and on the Internet and it is working better than ever!
Check the changelog for the rest of news!
Full changelog
News
Migrated to Unity 2018.4.0f1 LTS
Updated network code to Mirror library
Watchman and guards are now pikeman
The knife is now available at the begining of the game for modern characters
Backward walking speed reduced
Added dinosaur boss
Added game mode settings panel before map selection
Added arcade mode setting and difficulty selection to game mode settings panel
Added enemy army selection panel: army of darkness, dinosaurs invasion, medieval army, medieval bandits, medieval crusade, modern army, spiders, zombie invasion
Übertank limited to one unit
Medieval Defense map redesigned
Flamethrower cost lowered to 1000
Flamethrower soldier cost lowered to 700
Gunner cost lowered to 150
Poisonous stalker spawn rate lowered
Removed Jessica playable character
Removed old Depth of Field effect
Removed hell difficulty option
Removed wandering effect of vehicles after end game
Level requirement of M249, flamethrower and fireball spell set to 2
Level requirement of Anti-tank, meteor (superweapon) and grenade launcher set to 3
Fixes
Fixed dinosaurs on network
Fixed reload action while shoting
Fixed normal difficulty on network